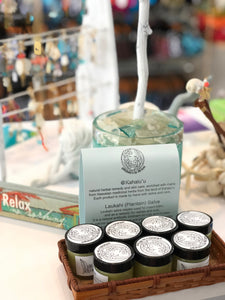 Natural herbal remedy and skin care, enriched with mana from Hawaiian medicinal herbs from the land of Kahalu'u.
Each product is made by hand with aloha and care.
Laukani salve maybe used for insect bites, and as a remedy for rashes and cuts. 
It is a natural antibacterial and anti-inflammatory properties make it great for speeding recovery of wounds, and for the relief of itching or pain associated with skin problems.